Lunds Vokalensemble is a mixed choir with some 30 singers. All members have extensive experience in choir singing, a love for choir music and a strong desire to connect with the audience through emotions and expressions of the music. A majority of the singers reside in the Lund and Malmö region, but some members travel as far as from Kristianstad and Copenhagen to take part in the choir activities, which is a testament to the high musical level and the warm community of the choir.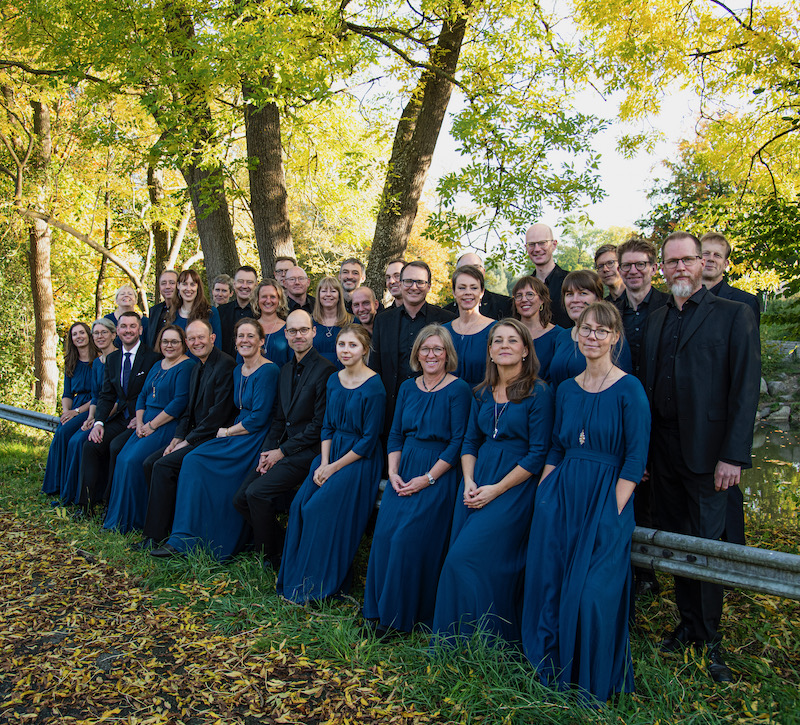 The choir was founded in 1990 and has since then worked with a wide repertoire, from renaissance to contemporary music. The emphasis is on a cappella music. The choir has a significant interest in contemporary music and often commissions new music. In the last few years, the choir has performed new music from Jacob Mühlrad, Linda Alexandersson, Anna-Lena Laurin and Daniel Fjellström, among others.
The foundation of the choir is a clear, transparent and homogenous tone, which was established by Ingemar Månsson, the former conductor of the choir and this is still the hallmark. Since Martin Arpåker began as conductor in 2017, the dynamic and the expressions have been developed further. In recent years, the performances have been received with high praise. For example, in a review in 2019, Alexander Agrell of the newspaper Sydsvenskan lauded the warm and full tone of the choir, the balance between the parts, the phrasing and the choir's ability to create nuances within the phrases and the lyrics.
History
Lunds Vokalensemble was founded in 1990 by Håkan Olsson Reising, who was the choir´s first conductor. His ambition was to create an ensemble who could perform Ingvar Lidholm's iconic choral piece "Laudi", and thus the bar was set for the choir´s acitivites. In 1995 Ingemar Månsson assumed the position as the choir´s artistic director, a collaboration which resulted in frequent tours abroad (e.g. the US, Germany, Italy, Hungary, Denmark, Finland, the Baltic states and Russia), winning the European Grand Prix choir award and the release of eight full length albums. After Ingemar stepping down in 2013, the choir worked with a range of different guest conductors on a project basis for a couple of years, until Martin Arpåker was recruited as conductor and artistic director in January 2017.