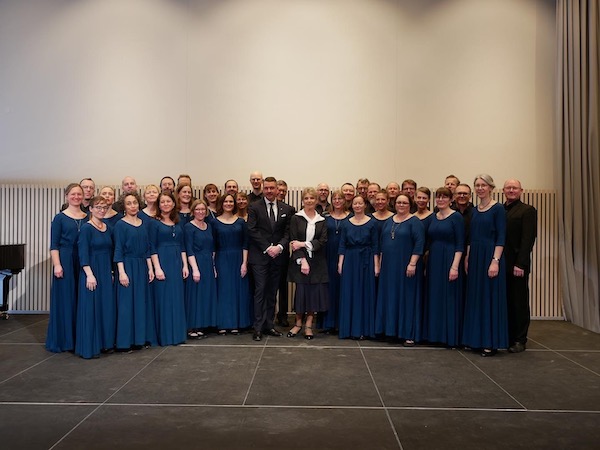 Poulenc three times over...
Lunds Vokalensemble would like to thank all of you who joined us in Lund, Kungsbacka and Båstad last weekend! And of course an extra warm thank you to the magnificent Stina Ekblad, who provided the lyrics extra depth and meaning. We had a marvellously musical weekend together and now we all suffer from some kind of Poulenc withdrawal symptoms. We're hoping taking on new music will cure us from this affliction… Our next project will be spring and summer concerts in Lund, Eslöv and Malmö. Check this homepage and our social media for more information in due time.
Again - a big thank you for a fantastic weekend!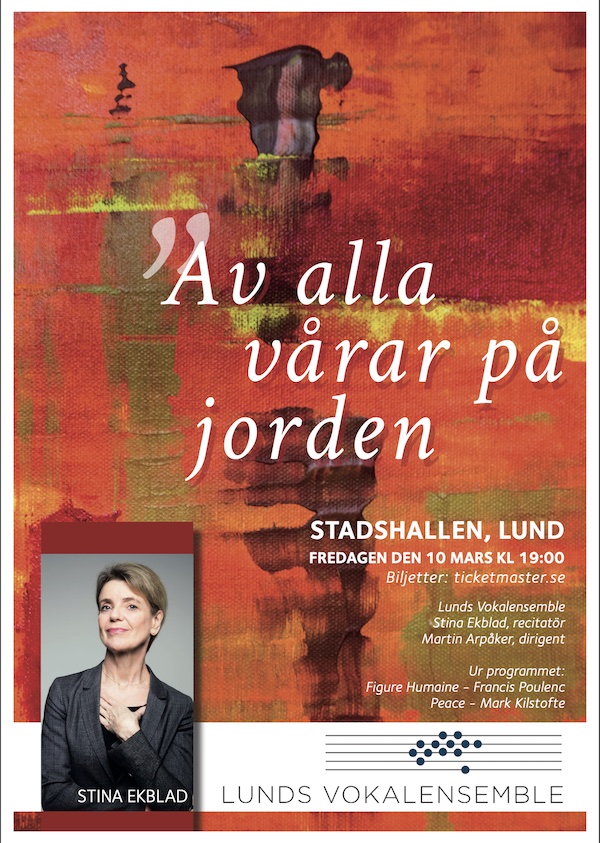 Of all the springs in the world...
Last autumn we had the privilige to perform together with the amazing Stina Ekblad, who recited lyrics and poems connected to the music. The concert was arranged by Lund Choral Festival, and we were very sorry to see that not everyone who wanted to listen to us could get a seat. Therefore it is with great pleasure that we now are performing again with Stina, starting with a concert on our home turf at the newly renovated Stadshallen i Lund on March 10, followed by a small tour to Tölö curch (Kungsbacka) and Ravinen at Norrvikens trädgårdar.
We will perform one of the most maginificent choir cantatas for a capella choir, Francis Poulenc's Figure Humaine, together with other songs about peace and the fight against tyranny. Our music will be accompanied by readings by Stina.
Tickets for the concert in Lund is now on sale via Visit Lund and Ticketmaster: https://www.ticketmaster.se/event/av-alla-varar-pa-jorden-lunds-vokalensemble-moter-stina-ekblad-biljetter/633229
Well met in Stadshallen!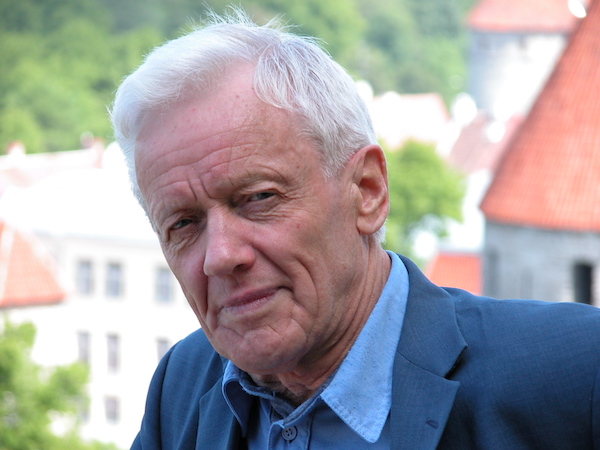 In Memoriam
It is with great sadness we this week have recieved the news informing us that our long-time conductor Ingemar Månsson has passed away, at the age of 93. Ingemar was the artistic leader and conductor of Lunds Vokalensemble between 1995 and 2013, and during his time at the helm, the choir celebrated several great successes both nationally and internationally.
The choir has, together with Ingemar, created several precious memories such as tours and competitions, but also heartfelt concerts with both music from the old masters and newly written music.
The thing we will remember most is Ingemar's dedication to the music and the ambition to create and deliver the innermost meaning of the music, together with the singers. The choir would not be the same today without his influence.
We wish to extend a warm and heartfelt thank you for all the magnificent musical experiences, Ingemar. Rest in peace.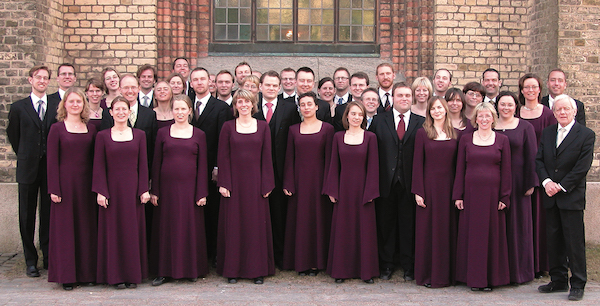 Lunds Vokalensemble together with Ingemar, ca 2005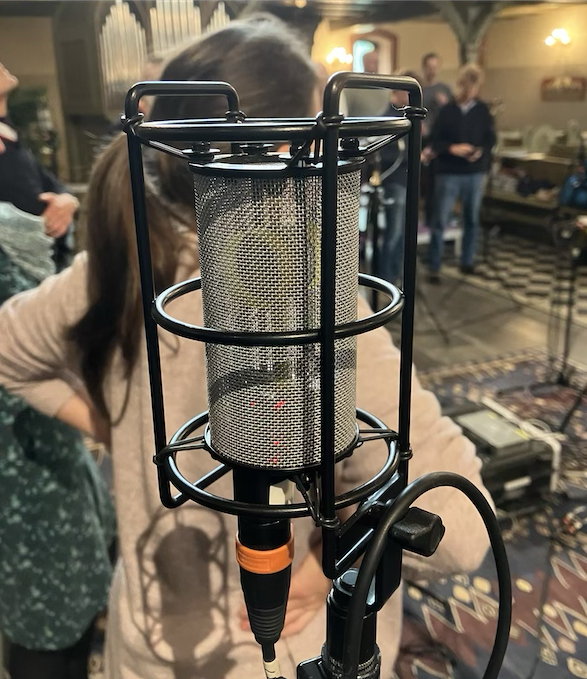 Recording underway
Right now we are finally recording our new album, which we were supposed to do in the spring of 2020 (but let's not dwell on why it didn't happen then…). During two intense weekends in September and October, you will find us among microphones and cords in Eslövs kyrka with Per Sjösten as our esteemed sound technician and producer.
What kind of music are we recording then? Well, first of all, two pieces that were composed for the choir; April och tystnad (April and Silence) by Linda Alexandersson and Dreams by Jacob Mühlrad, but also some other gems such as The Transfiguration by Sven-Erik Bäck and Havsvisionerna (The Sea Visions) by Gösta Nystroem. The album will be released sometime in spring 2023, so keep your eyes (and ears) open!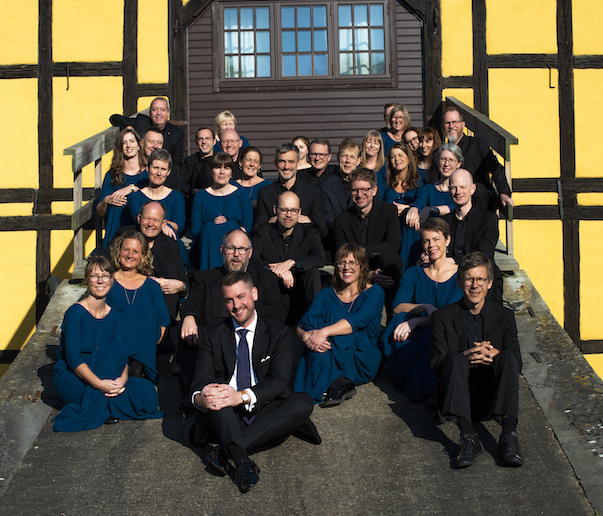 Welcome to our new homepage!
Welcome to Lunds Vokalensemble's new homepage! Just as before, this is where we will publish information on upcoming concerts and news about the choir, but in a slightly new format. The page is now also available in English (as you may have noticed…)!
The choir members are now enjoying a well deserved summer break, but keep your eyes peeled on this homepage for more information on the upcoming events of the coming autumn. You can also follow us on Facebook and Instagram, where we publish video clips from our concerts and other fun material.
Lunds Vokalensemble on Facebook
Lunds Vokalensemble on Instagram
Have a lovely summer!
At last - let's go on tour!
We were supposed to go on tour to Denmark in March 2020, to participate in th Viborg International Church Music Festival. But then a miserable little virus decided to show its face and the festival (and our concert) was postponed until spring of 2021. Unfortunately it was not possible to perform then either, but now - FINALLY! - we will be able to bring our programme on the theme of "Transfiguration" on tour, this time the 27th through 29th of May. We will visit Ribe Cathedral (the oldest cathedral in Denmark), Søndermarkskirken in Viborg (as part of the festival) and we will end our tour on the Swedish side of Öresund, in Himmelsfärdskyrkan in Höganäs.
You are most welcome to come and listen to us!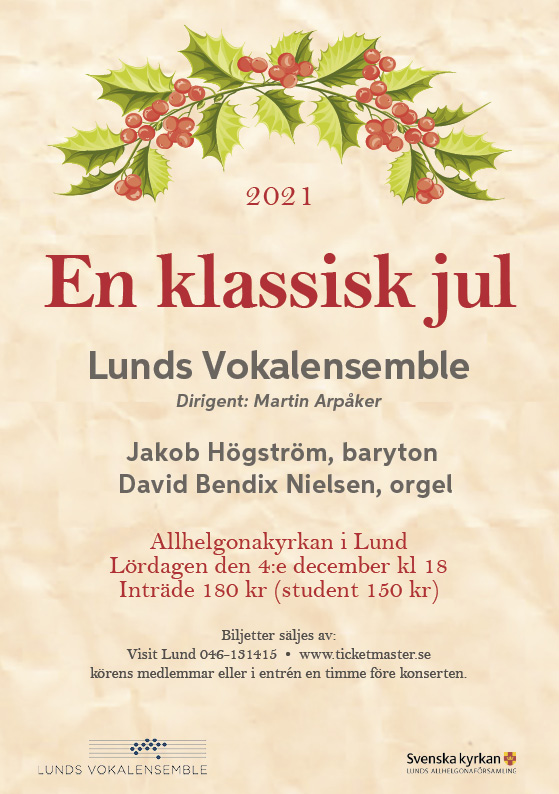 Merry Christmas!
Who would have thought we could actually sing our Christmas songs at last?
Lunds Vokalensemble would like to extend a heartfelt thank you to all who joined us for our Christmas concert (and dutifully displayed their proof of vaccination at the door). We would like to extend an extra warm thank you to our fellow musicians, barytone soloist Jakob Högström and organist David Bendix Nielsen. Without you we would not have been able to create a proper Christmas spirit! We really hope to see you and work with you again, soon.
With these words, Lunds Vokalensemble and our conductor Martin Arpåker, would like to wish you a very Merry Christmas and a Happy New Year, and we hope to see you soon again in 2022.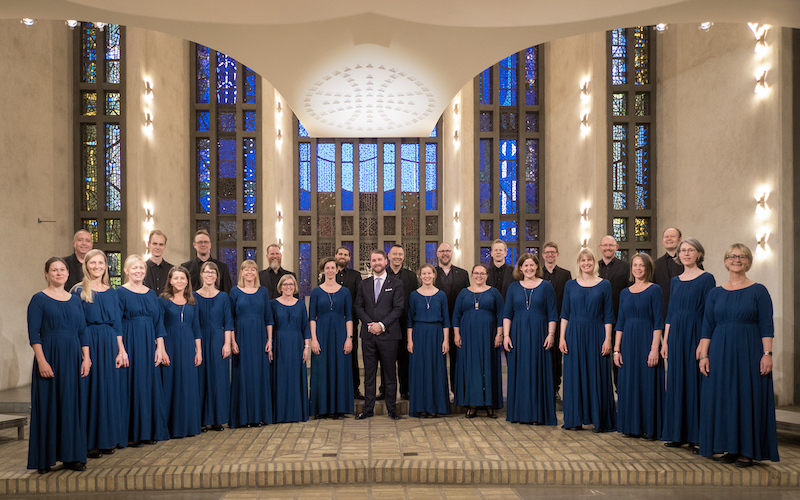 At last!
Soon… We are crossing all our fingers in hope of us being able to start with our regular rehearsals again in August!
The year of the pandemic has been long and boring for us singers, since choir singing suddenly became a high risk activity. That's why we are extra excited about this autumn's start of term and the concerts and other activities we have planned for the remainder of 2021.
First out is Kulturnatten in Lund on October 2, where we in keeping with tradition will perform, hopefully before a live audience. Following that we will perform at Kulturdagarna i Kristianstad on October 9 and we will finish the year with two Christmas concerts, in Allhelgonakyrkan in Lund and S:t Nicolai Kyrka in Trelleborg. For the Christmas concerts we have the honour to perform with two distinguished guest artists, baritone soloist Jakob Högström (in Lund only) and organist David Bendix Nielsen.
We wish you a warm welcome back to a new term with Lunds Vokalensemble! (we hope…)